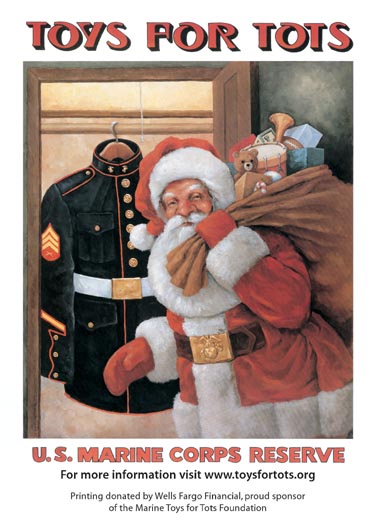 Freestyle Dance Academy is excited to announce the return of Toys for Tots to the dance studio for the 2015 holidays! Once again, Freestyle Dance Academy will be an official Pennsylvania drop-off point for Montgomery County and Bucks County. We encourage all of our dancers, teachers, staff and families to help out this wonderful cause during the holiday season.
Toys can be dropped off during FDA business hours: Monday through Thursday between 1030 AM and 830PM, as well as Friday between 10AM and 4PM. Freestyle Dance Academy is located at 341 Lower State Rd, Chalfont, PA 18914. Freestyle Dance Academy will be collecting toys for those in need in the Warrington, Chalfont, Doylestown, Lansdale & greater Philadelphia communities.
Feel free to bring your donation when you come in for dance class. The Toys for Tots Donation Bin is located in the foyer, right next to the coat rack. Toys are picked up every Friday. Toys must be NEW and still in the store packaging for distribution purposes. Final pick-up is December 11th, so please don't hesitate to bring in a toy! Freestyle Dance Academy can only take donations that are toys. For more information about Toys for Tots, or to make a monetary donation, please visit www.toysfortots.org.
The Toys for Tots program is run by the United States Marine Corps Reserve. Their objective is to collect new toys and give them as Christmas gifts to local children who need them. The toys donated here at FDA will be given to kids right here in our local community.
We are ecstatic to be able to represent such an honorable group such as the U.S. Marine Corps, as well as help the Toys for Tots program give back to the children in the Bucks & Montgomery County communities. Please spread the word and bring a toy!