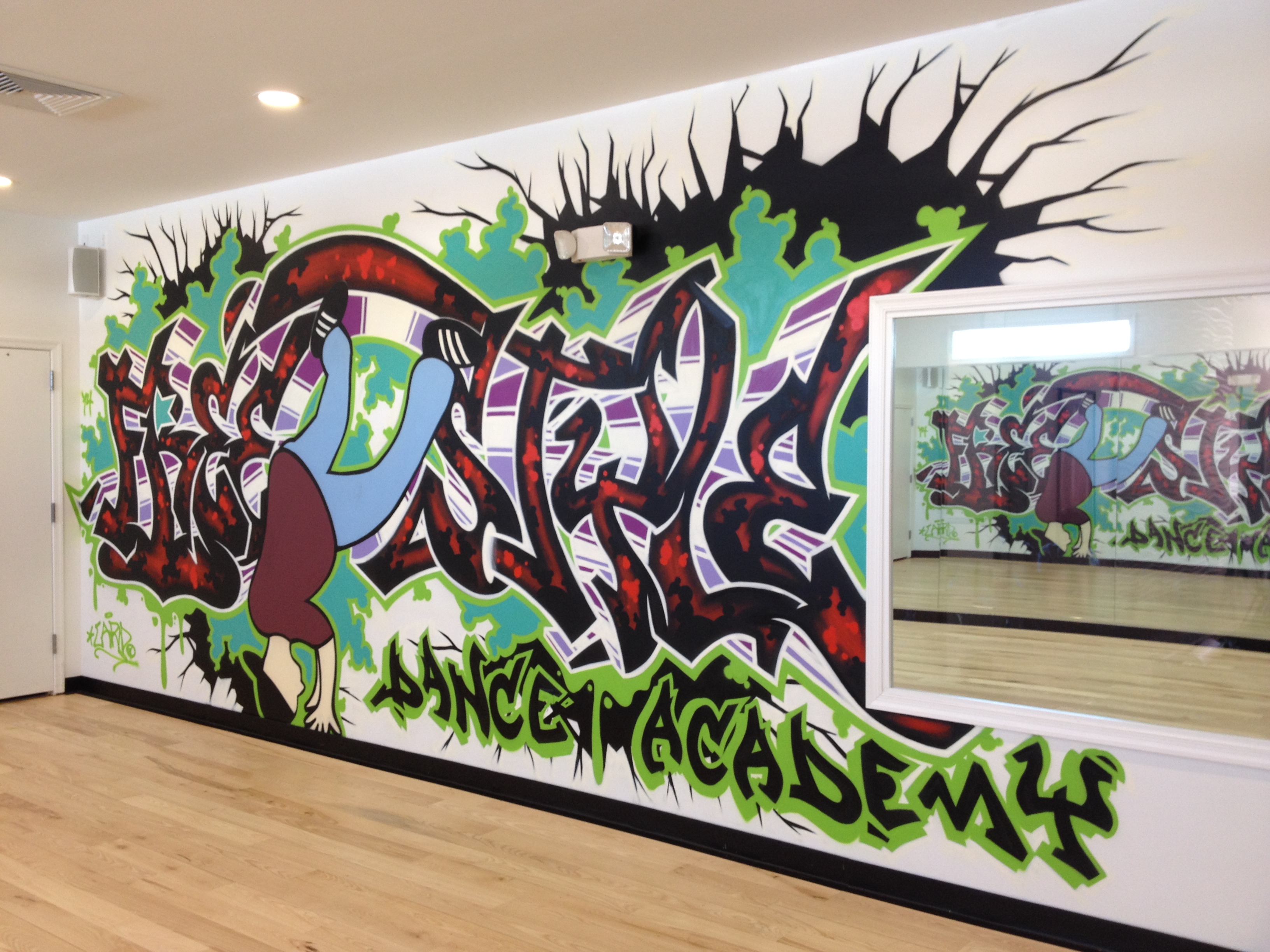 During the 2013/2014 winter break, in between our Fall '13 and Spring '14 session, Freestyle Dance Academy had a talented graffiti artist come out to our studio in Chalfont, PA. His mission: to give Studio A some character and style. After checking out the FDA logo, and letting his creativity run wild, he spent a day filled with spray paint bestowing this masterpiece upon the Freestyle Dance Academy wall in Studio A. If you have not had the chance to take a look at it closely, feel free to ask Mr. Tony before or after your classes. The colors and details of the piece will really take your breath away.
The goal at FDA is for every room, wall or hallway to have a personality. The decor throughout the dance studio will change as the years go on, as would an individual's personality. Needless to say, the work that was done on the back wall in Studio A undoubtably adds an incredible personality and energy to the room.
A huge thank you to Joe for his creativity, hard work, and energy that he put into creating this mesmerizing gift for Freestyle Dance Academy!
For more pictures of the wall in Studio A, and to see its transformation from beginning to end, check out FDA on Facebook by searching for Freestyle Dance Academy PA and "Liking" our page; or you can view the album by clicking here.