The time of year is approaching at Freestyle Dance Academy for our annual Dancer Showcase. Once again, Freestyle Dance Academy has partnered with Claire's Gourmet to organize a fundraiser to help alleviate costs of the showcase, along with lowering ticket prices to the most affordable price possible for attendees. Every dancer has the opportunity to help raise funds for the showcase, as well as earn personal tuition credit towards dance classes for his or her family along the way.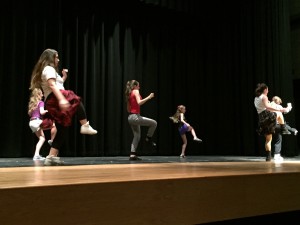 Claire's Gourmet offers high quality products ranging from desserts, cookie dough & cakes; all the way through to pizza, treats & hors d'oeuvres. Freestyle Dance Academy is looking forward to a fun & successful fundraising campaign, and we cannot wait for the 2016 Freestyle Dance Academy Dancer Showcase! Last year's fundraiser & showcase were such a success, that we cannot wait to get the dancers ready for the 2016 performance. Contact a dancer today to help us!
You can also directly support Freestyle Dance Academy by ordering online and using company #6338. There will be additional fees for items shipped directly to the purchaser's home.
Like Freestyle Dance Academy on Facebook.
Follow Freestyle Dance Academy on Instagram.