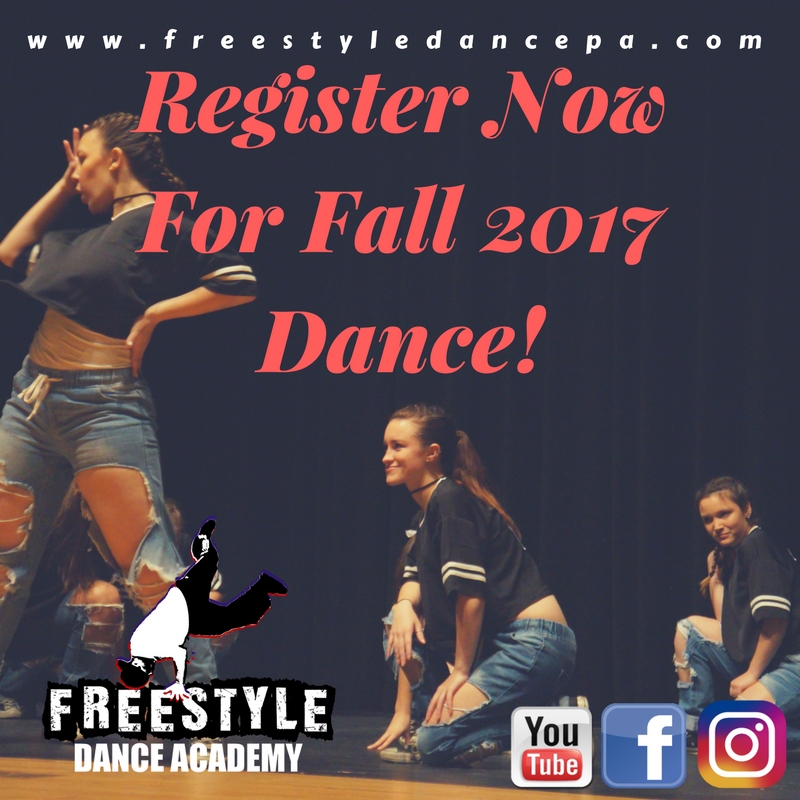 Sign Up Now for Fall 2017 dance classes at Freestyle Dance Academy! Take a look at the dance schedule for the 2017/2018 dance season, as Freestyle Dance Academy has added some new dance classes. Styles of dance offered at Freestyle Dance Academy include: hip-hop, bboy/bgirl (breakdancing), ballet, tap, jazz, modern/contemporary, and dance classes for toddlers.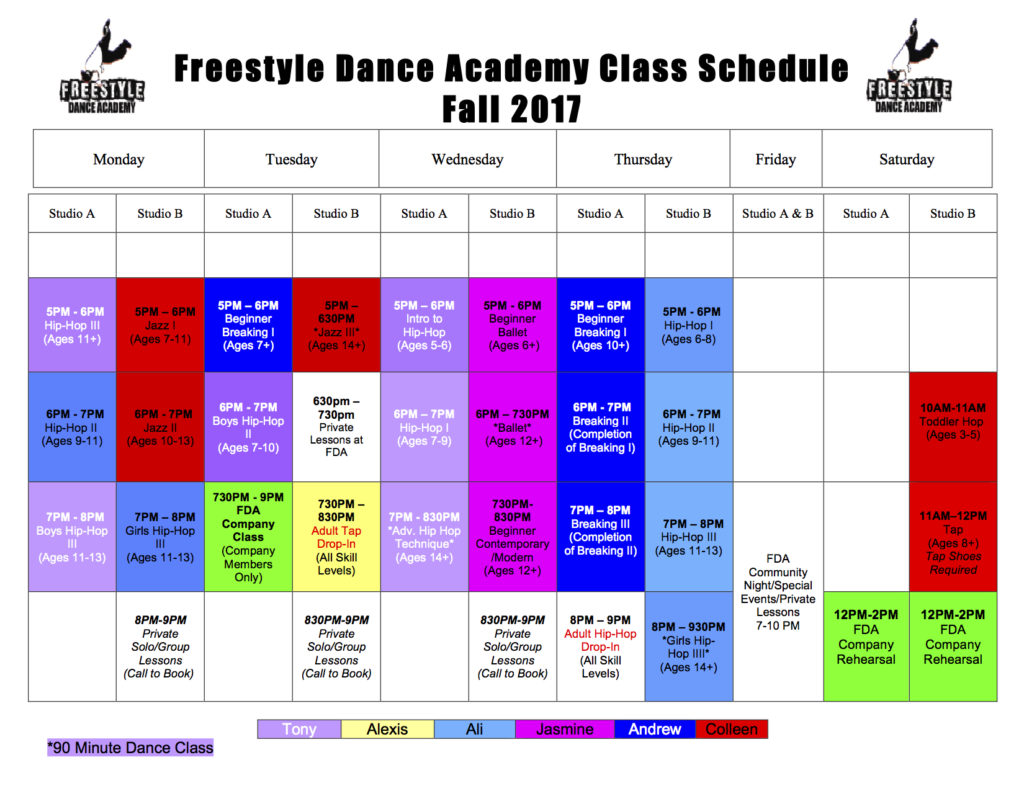 To view the Fall 2017 dance class schedule, or for information on tuition pricing, click here. (Our pricing structure has changed for the coming season, so please take a look at updated rates, along with multiple dancer discounts.) Registration can be completed online, and tuition is due the first week of Fall 2017 dance classes at Freestyle Dance Academy. If you have any questions about dance classes, dancer placement, etc. please call the dance studio at 215-822-6313, or email us at freestyledanceacademypa@gmail.com. Freestyle Dance Academy offers a FREE trial dance class to all new dancers, to give them the opportunity to experience a class before completing their registration.
Freestyle Dance Academy also offers drop-in ("Pay as You Go") hip-hop & tap dance classes for adults. Classes take place on Tuesday & Thursday evenings, and are open to adult dancers of all skill levels and ages.
The Freestyle Dance Academy Performing Company will also return for the 2017/2018 dance season, after a successful debut season last year, including performances for the Philadelphia Union, Penn State & Princeton hockey, and more. For info on the FDA Company, click here.
Watch the FDA Company perform for PSU vs Princeton, at the Wells Fargo Center:
Voted Best of Bucks for Dance Studio in 2015, 2016 & 2017, Freestyle Dance Academy provides high-quality dance education to the Warrington, Chalfont, Doylestown & Lansdale communities. The dance studio is located at 341 Lower State Rd, Chalfont, PA, on the grounds of Camp America Day Camp. Dance classes are offered in various dance styles including: hip-hop, jazz, breaking ("breakdancing"), ballet, tap, and more. Freestyle Dance Academy also has a performance group, known as The Company, which appears around the Philadelphia region, and provides young performers with a place to grow and learn, while preparing them for their professional journey. Follow FDA on social media for updates!
Freestyle Dance Academy Facebook Page
Freestyle Dance Academy Instagram