Freestyle Dance Academy would like to take a moment to thank all of our teachers, dancers, families & supporters for helping us get selected as the "Most Loved" dance studio in the Doylestown area by Hulafrog. com. FDA would not be what it is without the love, hard work & support from our teachers, dancers and their families. Thank you all! YOU are Freestyle Dance Academy. You are all the "most loved" in our book!
If you are unfamiliar with the Hulafrog site, feel free to click here for more information. Hulafrog.com compiles its search results based upon community feedback, instead of by location or alphabetical order. You can still show your support by following the link below to the Freestyle Dance Academy page on Hulafrog, and clicking on the heart next to Freestyle Dance Academy on our Hulafrog profile.
Thank you again to everyone who voted, and to all those who support Freestyle Dance Academy! Our teachers, dancers, families & friends…this is your award!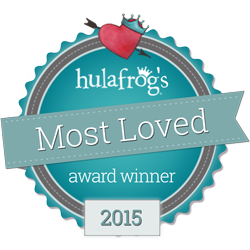 Freestyle Dance Academy's Hulafrog Profile
 Freestyle Dance Academy proudly serves Doylestown, Warrington, Chalfont, and the surrounding areas of Bucks & Montgomery County. The dance studio is located at 341 Lower State Rd., Chalfont, PA 18914. You can find FDA on Facebook, Twitter, Pinterest, Youtube, Vimeo and more.
Call 215-822-6313 for more information about kids & adults dance classes!