Dancers Exceeding Expectations
Beginning in 2015, Freestyle Dance Academy is looking to expand its creative dance classes and provide a unique program for children with special needs. Dance is an art form that everyone can experience, and we wish to give everyone the opportunity to do so in a positive and constructive environment.
This expansion of Freestyle Dance Academy (with classes geared specifically to students with special needs) will serve each person's individual needs & goals, as well as accommodate and build upon their limitations. The classes will include learning traditional dance steps & combinations, but will also address areas including: social skills, cooperation, following directions, communication, turn taking, spatial awareness, forming relationships with peers/adults, patience, improving focus & sustaining attention, and impulse control.
The class size will be limited to no more than 10 students per class, with at least 2 instructors present in class. The individuals who would be eligible to participate in these special dance classes must be able to verbally communicate with others, as well as independently use the restroom. Students to be included in these classes will carry diagnoses of, but not limited to: Down's Syndrome, Pervasive Developmental Disorder, Learning Disabilities, Mental Handicaps, Aspergers Syndrome, and Autism. Those with physical limitations may also be considered for these classes.
A Few Benefits to Dance:
Combined dance/music therapies may improve symptoms in adults with severe autism if used regularly.
Therapies focusing on rhythm & timing may help those who have difficulties coordinating multiple types of sensory inputs.
Challenges motor deficits & promote organization & coordination.
Improve cardiovascular & overall health.
Improve ability to respond to stress.
Provide social learning & leisure opportunities.
Freestyle Dance Academy instructor Mrs. Alexis will spearhead the program. Alexis Lanzillo-Long, MA BC-DMT, is a 2009 graduate of Drexel University's Creative Arts Therapies program in Dance/Movement Therapy. She is a ADTA Board Certified dance/movement therapist from the American Dance Therapy Association. During her schooling at Drexel University, she completed a clinical internship at an approved private school for children with emotional and behavioral problems, diagnoses on the Autistic Spectrum, and early intervention program with children ages 4-20 years old. Alexis is currently a therapist at Brooke Glen Behavioral Hospital.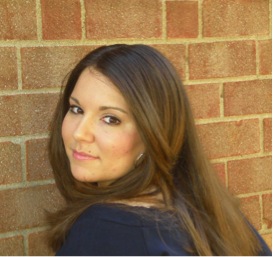 Students will be assessed by Mrs. Lanzillo-Long and be assigned to a class based on their functioning level, so they may be placed in the appropriate class.
Due to its unique structure, the Dancers Exceeding Expectations program will follow its own pricing & registration structure. Call the studio for more details. If you have any questions about the program, activities, or requirements, please call Freestyle Dance Academy.
General Requirements:
Students must be able to use the restroom independently.
Students must be enrolled in a local school program (private, public, etc.) grades 1-12 and older.
Students must be able to communicate verbally.
Students must have no current display of violence or violent tendencies.