'Tis the season for some dancing! Registration is OPEN for Freestyle Dance Academy's Winter/Spring 2015 dance season. While there may be snow on the ground in Chalfont & Warrington, the studios at FDA will be warm as our dancers come back to classes after their holiday break.
Freestyle Dance Academy offers classes in various styles, including ballet, hip-hop, breaking (breakdancing), tap, jazz and more! We are also excited to announce the launch of our Special Needs Dance Program – Dancers Exceeding Expectations. 
Check out the dance class schedule below, and make sure to register for your favorite classes before spots fill up!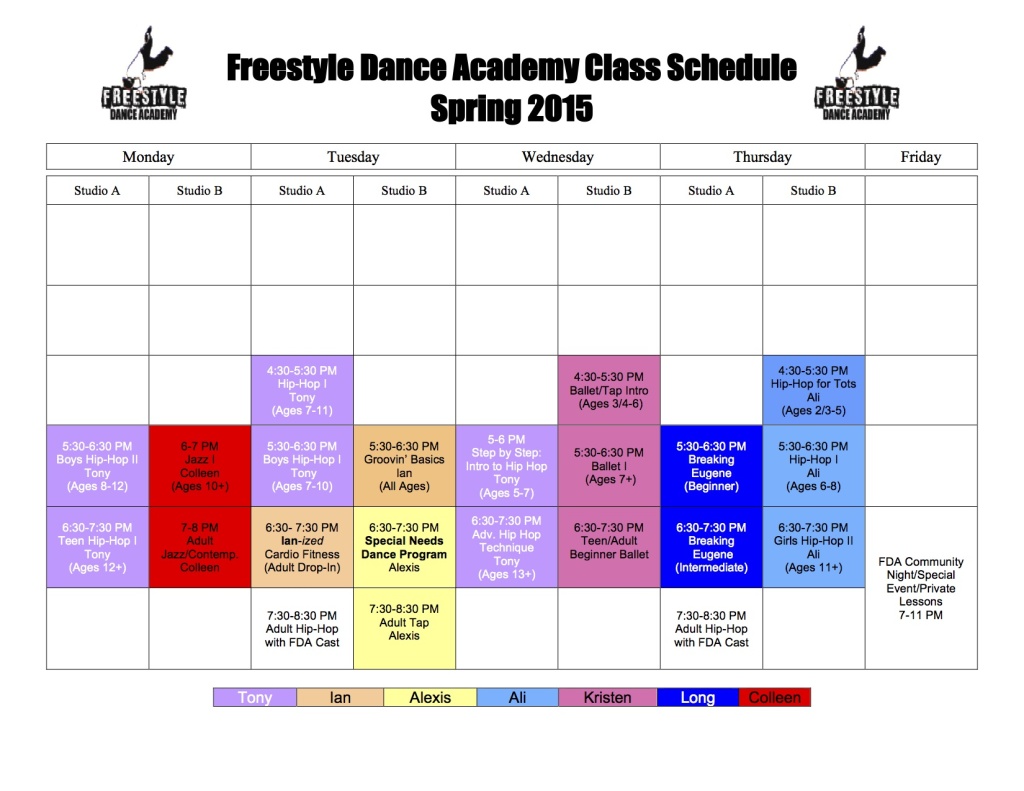 For answers to FAQs about registration at Freestyle Dance Academy, click here. Take a moment to read the mission of FDA, and meet some of our staff.
Give us a call at 215-822-6313, and we would love to answer any questions you have about dance education, staff, or registration at Freestyle Dance Academy. Dancers Exceeding Expectations program has separate registration and tuition structure. Please contact the studio for more information on our Special Needs dance program.
Freestyle Dance Academy has OPEN ENROLLMENT, which means dancers may enroll at any point in the year. However, spots cannot be guaranteed in every class due to enrollment. Classes that reach capacity are closed until the next registration period.
Freestyle Dance Academy serves Warrington & Chalfont, PA. The dance studio is located on the grounds of Camp America Day Camp at 341 Lower State Rd., Chalfont, PA 18914.