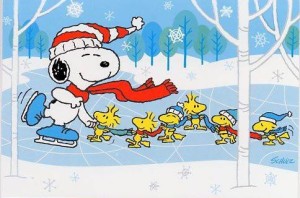 Due to the winter weather, and the potential for ice on the roadways around Warrington & Chalfont, all dance classes at Freestyle Dance Academy will be CANCELED this evening. This includes all adults & kids dance classes. While snow accumulation may not be high, the unpredictability of the storm, along with the possibility for hazardous roads, is the reason that dance classes will not run as scheduled tonight. We do not wish to put our families, dancers or teachers out in untrustworthy conditions.
Dance classes will resume tomorrow at Freestyle Dance Academy, and run as regularly scheduled. Remember, dance studio closings, schedule changes, etc. can be found here on the website, as well as on all social media, including the Freestyle Dance Academy Facebook page.
Need some entertainment tonight? Netflix not streaming fast enough? Check out some of these Freestyle Dance Academy videos:
Freestyle Dance Academy at the Philadelphia 76ers Game on Feb. 6th, 2016.
Ms. Colleen & Mr. Tony dance to Justin Bieber's "Sorry" after Adult Hip-Hop Dance Class at Freestyle Dance Academy.
'Support The Arts' Public Service Announcement, produced by CanCan Productions.