Freestyle Dance Academy would like to wish all of the dancers, families & friends a happy & joyful holiday season. As our dancers enjoy their Winter Break from dance classes, we also want to extend a Happy New Year to the Warrington, Chalfont & Doylestown communities. May each of you enjoy a safe, healthy, and cheerful end to 2015, and ring in 2016 with love & happiness.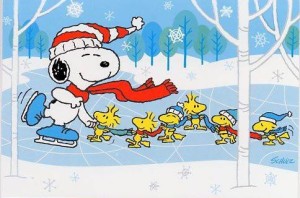 A few Freestyle Dance Academy Reminders for the Holiday Season:
Please be sure to complete your Winter/Spring Dance Class Registration. Unless you registered for both sessions upfront, please check with the dance studio to confirm your spot in your dance class. Click here to complete online registration.
Any dancers, families or friends who wish to purchase tickets to watch Freestyle Dance Academy perform at the Philadelphia 76ers game on Feb. 6th, must turn in ticket order forms in person, or via mail, to the dance studio no later than Jan. 10th. Click here for the 76ers ticket order form.
Our annual Freestyle Dance Academy Showcase fundraiser will be coming up during the Spring dance session. Get ready!
Happy Holidays & a wonderful New Year!
~ Love, The Cast of Freestyle Dance Academy ~