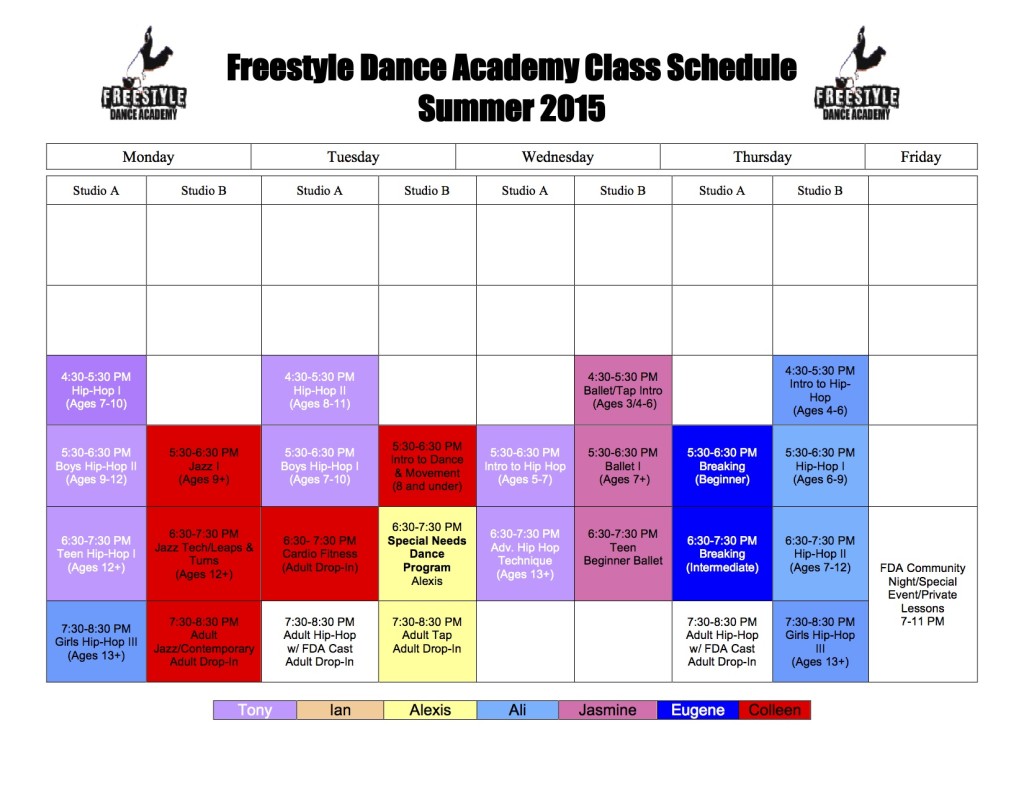 Summer time is right around the corner! Join Freestyle Dance Academy for our annual summer dance session, and spend the summer dancing with your favorite teachers. Be sure to look at the dance schedule, as a few times have been altered, and some new classes have been added to the schedule.
The Freestyle Dance Academy Summer Session runs from June 8th – July 31st. The dancers & teachers will have the week of July 4th off for the holiday. The summer tuition is $100 for all 7 weeks, if a dancer is taking one class per week. Additional classes will have an increase in tuition price. All classes are available during the summer, including our "Dancers Exceeding Expectations" program for Special Needs, and our Adult Dance Program.
*If you know you will be missing a particular week due to vacation, etc. please let us know, as we can register dancers for 6 weeks, 5 weeks, etc.
Online Registration is now available at Freestyle Dance Academy! 
Dancers can now register online for dance classes by clicking here. Please complete all the required information, and Freestyle Dance Academy will be able to get you registered for your dance classes. If a class is full, or there is an issue registering your dancer, the studio will contact you.
Freestyle Dance Academy is located on the grounds of Camp America Day Camp, at 341 Lower State Road, Chalfont, PA 18914. If you have questions about summer dance registration, please call the studio at 215-822-6313, or e-mail freestyledanceacademypa@gmail.com.
Be sure to find Freestyle Dance Academy on all of your favorite social media for photos, videos and more.
Freestyle Dance Academy on Facebook
Freestyle Dance Academy on Instagram
Freestyle Dance Academy on Twitter
Freestyle Dance Academy on Pinterest
Freestyle Dance Academy on Youtube