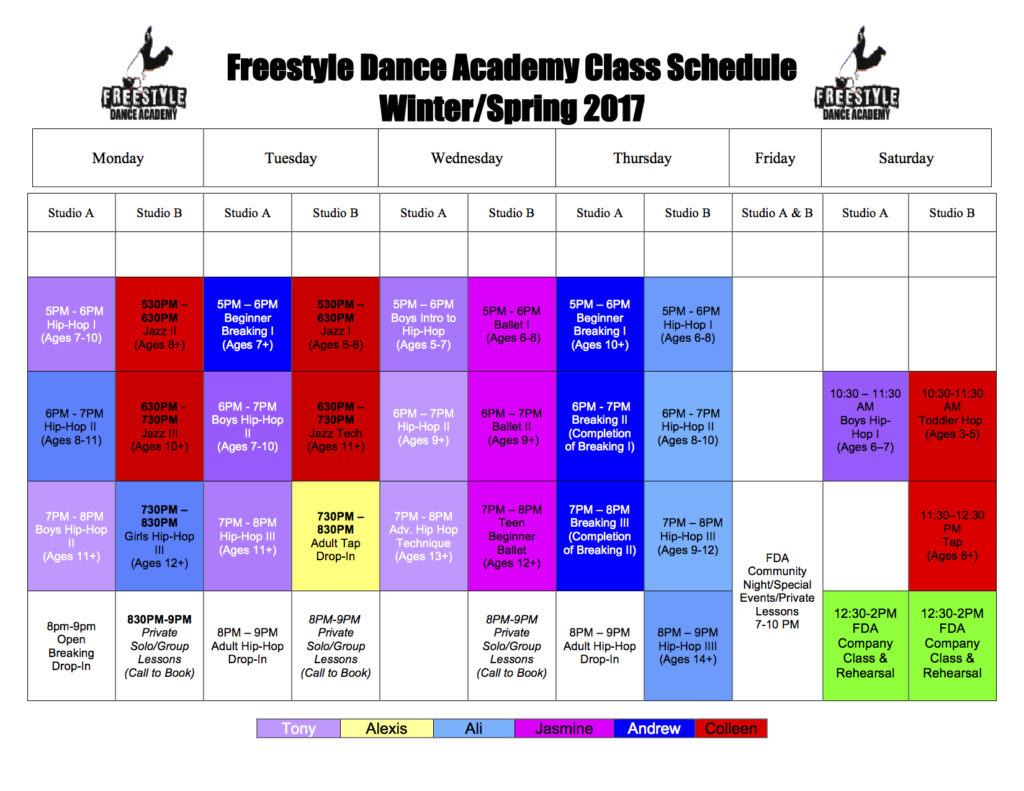 Winter/Spring 2017 dance class registration is open at Freestyle Dance Academy. Dance classes begin on Jan. 9th, 2017, and we look forward to having all of our dancers back in the studio for another great session at FDA. Spots are available in all dance classes, including hip-hop, jazz, breaking ("breakdancing"), tap, ballet and more. Dancers must complete registration online, and dance tuition is due the first week of dance classes. Be sure to take a look at the current dance schedule, as some classes have changed, as have class times for certain dance classes. *Mark your calendars for the annual Freestyle Dance Academy Dancer Showcase, which will take place on May 20th & 21st.
Click here to complete dance registration for the Winter/Spring 2017 dance session.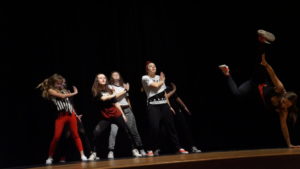 While dancers returning from the Fall 2016 dance session are automatically re-enrolled in their dance classes for the next session at Freestyle Dance Academy, new dancers (or dancers who did not participate in the last dance session) must complete registration online here. If returning dancers wish to change their dance class schedule for the new session, please contact Freestyle Dance Academy, or complete a new registration on our website under "Dancer Registration."
New dancers at Freestyle Dance Academy are always welcome to participate in a trial dance class, in order to determine the best dance class placement for new students. If you are interested in scheduling a trial dance class, please contact the dance studio. After a trial class, dancers are welcome to then finish registration at Freestyle Dance Academy. For more FAQ's about registration, click here, or contact the dance studio at 215-822-6313, or freestyledanceacademypa@gmail.com.
Freestyle Dance Academy was selected as the "Best Dance Studio 2016" for Bucks County, PA. Read more here. Freestyle Dance Academy provides high-quality, commercial dance education for the Warrington, Chalfont, Doylestown & Lansdale communities. Tell your friends about Freestyle Dance Academy, and encourage them to join us as we continue to celebrate our 5th dance season!
2017 Dance Class Schedule & Pricing
Freestyle Dance Academy on Facebook
Freestyle Dance Academy on Instagram